Designing and making for 10 years
Since 2007 we have been designing and making residential and commercial furniture at our studio and workshop in Brixton, south London.
Pluck developed from the knowledge accumulated throughout these years and represents all that we have learnt about the do's and don't's of kitchen design.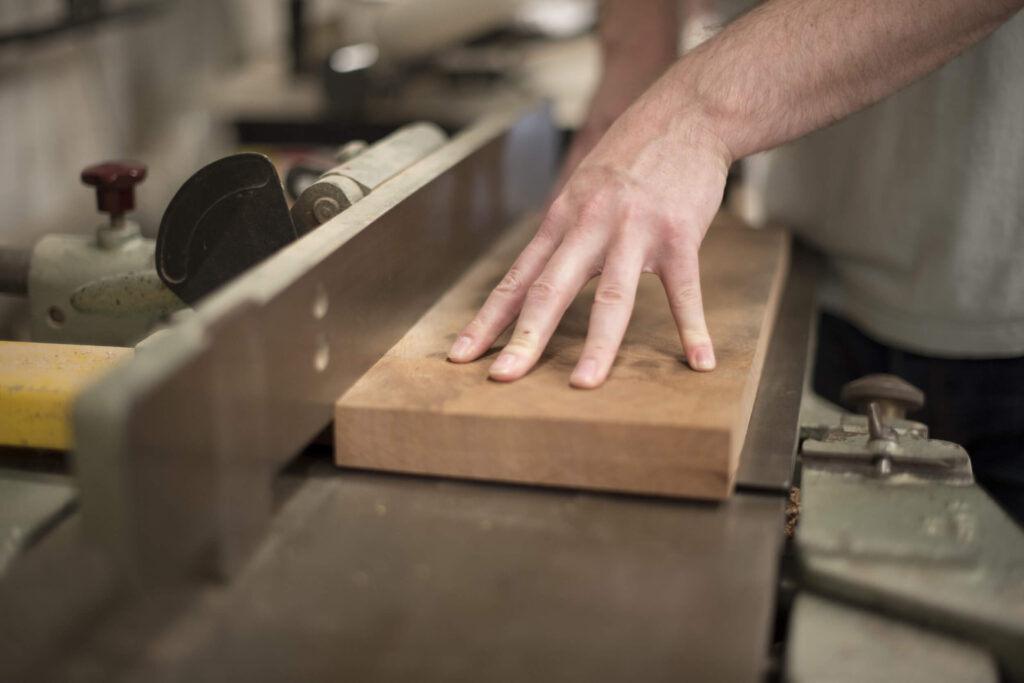 PLUCK FOUNDERS
Pluck founders are George Glasier and husband and wife, Lloyd and Leila Touwen, each brings very different qualities to the design process. The trio know they have hit upon something great when they all agree on it.
All three are foodies who enjoy eating, cooking and hosting meals for family, friends and loved ones. They understand the aspects of design that make a kitchen practical. They are also visual people and believe that a successful kitchen combines usefulness and beauty.
In 2016 they launched Pluck believing there is a need for better kitchen furniture to fit with modern living and tastes.
Lloyd
Lloyd studied Industrial Design in Cape Town, moved to London in 2000 and started Pluck's parent company 2MZ in 2006. The exploration of new materials, colour and pattern are what drives his designs.
George
George studied 3D Design at the University of Brighton and has worked with Lloyd since 2007. George's passion is for the detail and technical aspects of kitchen furniture design.
Leila
Having spent 10 years as a BBC journalist, Leila switched industries in 2014 to join Lloyd and George in the design business. She guides Pluck's style and visual identity and uses her understanding of communication to express Pluck's ethos.